LCC Respiratory Therapy Club Hosts CF Walk
---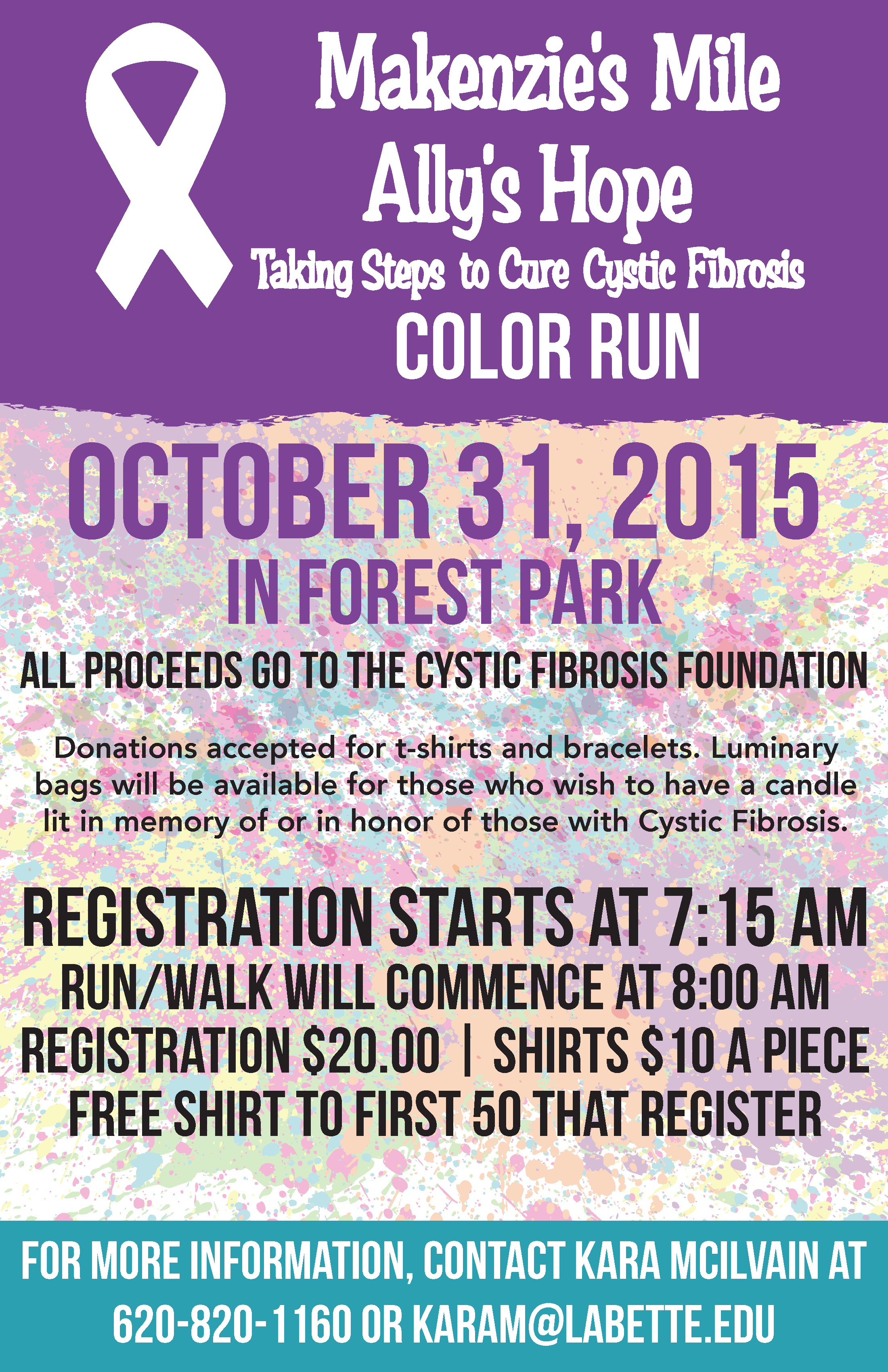 Parsons, KS - The Labette Community College Respiratory Therapy club will host a CF Walk 'Makenzie's Mile, Ally's Hope'. The walk will be held on Saturday, October 31 at 8am in Forest Park with registration at 7:15am. The walk is in memory of Parsons native, Makenzie Forbes who lost her struggle to Cystic Fibrosis, and for her sister Ally who continues fight CF.
The RT club hosts a walk each year with all proceeds going to the Cystic Fibrosis Foundation. There is a registration fee of $20 and the first 50 registered will receive a t-shirt. Luminary bags will be available for those who wish to have a candle lit in memory of or in honor of those with Cystic Fibrosis.
For more information contact Kara McIlvain, Respiratory Therapy Director, at 620-820-1160.