LCC Names New President
---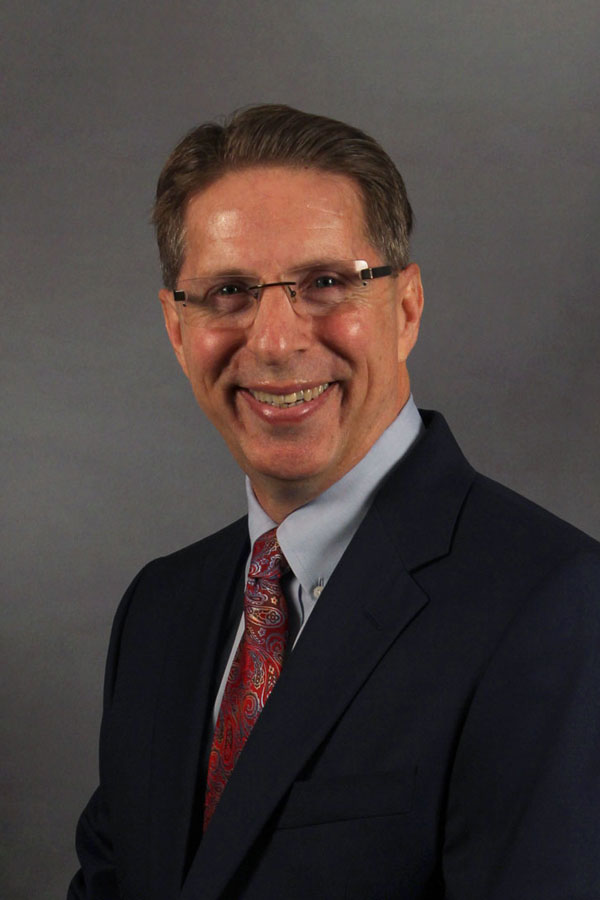 Parsons, KS- Labette Community College has named a new President, Mark Watkins, MBA, EdS, EdD. Watkins has a genuine desire for higher education and providing a leadership role for staff and students.
Labette Community College Board of Trustees names new President, Mark Watkins MBA, EdS, EdD. Watkins, the current Dean of Instruction at Labette Community College, is responsible for academic personnel, Cherokee Center personnel, and the curriculum. He played a vital role in the process of earning the Higher Learning Commission's (HLC) 10-year accreditation in 2015, the maximum allowed. During his time at LCC, Watkins encouraged the utilization of research-based teaching strategies to further improve the quality of education in the classroom. Because of the improvements, student assessment data has increased to a nearly 90% performance level for the institutional Student Learning Outcomes. He developed and implemented a concurrent credential evaluation instrument which was accepted by the HLC and subsequently, used by other community colleges.
Dr. Watkins is a graduate of Neosho County Community College with an Associate of Arts Degree in Business. He furthered his education at Pittsburg State University earning a Bachelor in Business Administration with a minor in Economics, a Master Degree in Business Administration, and a Specialist in Education Degree in Community College and Higher Education. He has also earned his Doctorate in Educational Leadership from Wichita State University. Prior to working at LCC, he was a Business and Economics Instructor at Neosho County Community College in Chanute. Mark brings a research background and relevant experience to LCC through working with the Kansas Community College system as he served as chair of the NCCC Board of Trustees prior to becoming a business instructor. He has also been a representative and member of the Kansas Association of Community College Trustees.
Watkins civic activities include; President of the Parsons Rotary Club, past member of the Parsons Chamber of Commerce Board, graduate of Leadership Labette, graduate of the Kansas Community College Leadership Institute, and a member of the Parsons Community Choir. He has served on the court-appointed Kansas Citizen Review Board, participated as high school football and basketball official, and chaired the Neosho and Allen County chapter of the Pittsburg State University Alumni Association. In addition, Watkins served as a Board Moderator, Elder, Choir member, Bell Choir member, and Sunday School teacher at the First Christian Church (Disciples of Christ) in Erie.
As a native southeast Kansan, Watkins values the culture of the area. "I believe there are three critical roles of leadership: communication, the development of personal relationships, and integrity," said Watkins. "Rather than utilizing people as a means to an end, use some means to cultivate opportunities for dialogue and develop relationships. LCC is a people institution. We provide quality education as our means to serve the good people in southeast Kansas or whoever else might want to be a part of an outstanding community college. These are foundational principles I have been taught and by which I live."
Dr. Watkins and his wife, Dr. Diane Watkins, a recently retired school assistant superintendent, currently live in Chanute. They look forward to moving to Parsons in the near future to become more involved in the community. They have two grown children, Rev. Christian Watkins, recently finished an interim pastorate position at the United Church of Christ located in Milford, CT. She plans to return to college and pursue a doctorate's degree in the fall. Blair Watkins, BSN, RN, lives in Topeka, Kansas and is currently a nurse at Stormont-Vail Health Hospital in Topeka. She, too, is a doctoral student in preparation to be a Nurse Practitioner.
LCC's current President, Dr. George C. Knox, will retire on July 1, 2017. Knox began as LCC President in 2005. Under Knox's 12 year leadership, the college has earned a full ten year accreditation from the Higher Learning Commission, full accreditation and high national pass rates for health science programs, successful completion of a $10.4 million dollar capital campaign which included an endowment for student scholarships, earning the Title III grant in which the addition of three health science programs were implemented, and the construction of the Zetmeir Health Science building. Knox has also been instrumental in the renovations of the Ted Hill Physical Therapist Assistant building, the Cherokee Center, and the 1230 Main property currently being renovated for use as the LCC Library. A new student housing complex on the main campus will be complete in the summer of 2017. LCC has also secured a new partnership with the new state-operated casino in Pittsburg, to provide training and courses at the Cherokee Center. Under the leadership of Knox and the college administration, LCC is firmly entrenched in the Kansas educational system. High School students may earn LCC college credit while taking high school courses in the eight high schools in both Cherokee and Labette counties. As a result of articulation agreements with all six Kansas Regent's universities and Missouri Southern State University, and several other private universities in the Midwest, LCC students may transfer LCC course credits seamlessly to help satisfy baccalaureate degree requirements.
Watkins will assume his presidential duties on June 1, 2017.