Admissions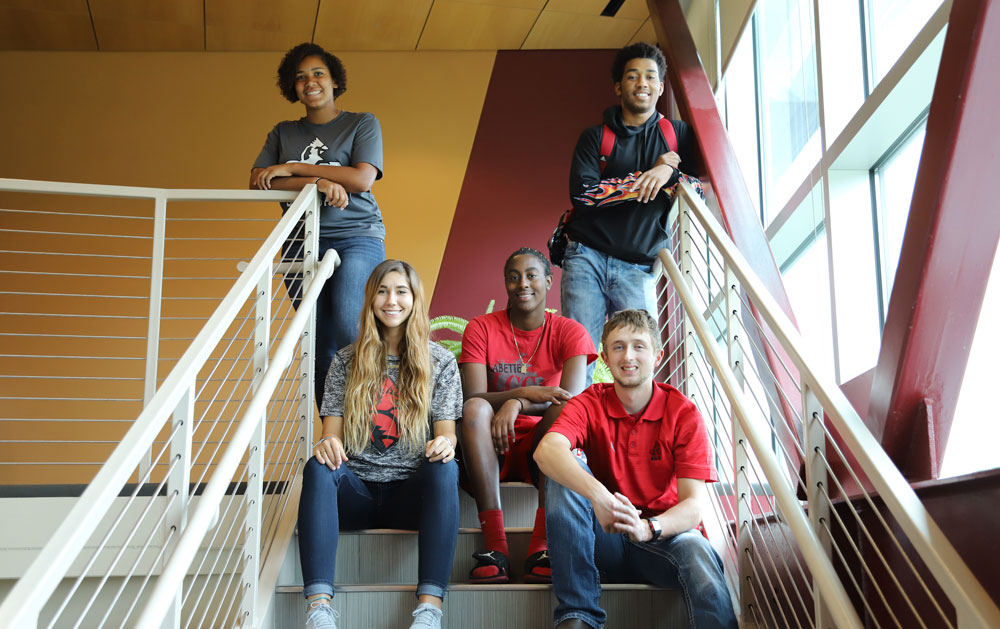 Welcome to LCC Admissions!
Who Is Eligible To Enroll: Labette Community College is an open admissions institution. Any individual who has graduated from an accredited high school or received a General Education Development (GED) may attend LCC as a regular student. Students must provide proof of high school graduation or GED completion. Individuals 18 years of age and older who do not meet any of the above criteria may attend as a special student on probation until at least 30 credit hours with a GPA of 2.0 or better have been completed. Permission to enroll as a special student is granted by the Vice President of Academic Affairs.
The Cardinal Checklist provides information on enrollment requirements which includes completing an online application. Transcripts are not required for admission but may be for financial aid purposes. ACT scores are not required for admission to LCC. ACT and other test scores are used for mandatory placement into courses. Information on placement can be found at http://www.labette.edu/catalog/LCC-Placement-Testing.pdf.
As a reminder, some programs have additional admissions and application requirements. Click on the Academics link at the top of the page and select your program of interest.We are part of the Student Services department. Visit Student Affairs to explore all of the services we have to offer.
Campus tours may be scheduled by appointment. Please call 1-888-LABETTE (522-3883) ext. 1225 or (620) 421-6700 ext. 1225 to schedule a campus tour. You can also make your request by emailing admissions@labette.edu.
Friday, March 8th | 10:00 a.m. – Noon

Talent Search Trio Day

TBD | 9:00 a.m. – noon
Friday, April 12th | 10:00 a.m. – 1:00 p.m.


Cardinal Enrollment Day #2

Tuesday, April 30th | 10:00 a.m. – 1:00 p.m.

Cardinal Enrollment Day #3

Wednesday, May 22nd | 10:00 a.m. – 1:00 p.m.