Carpenter Receives Latzer Art Award
---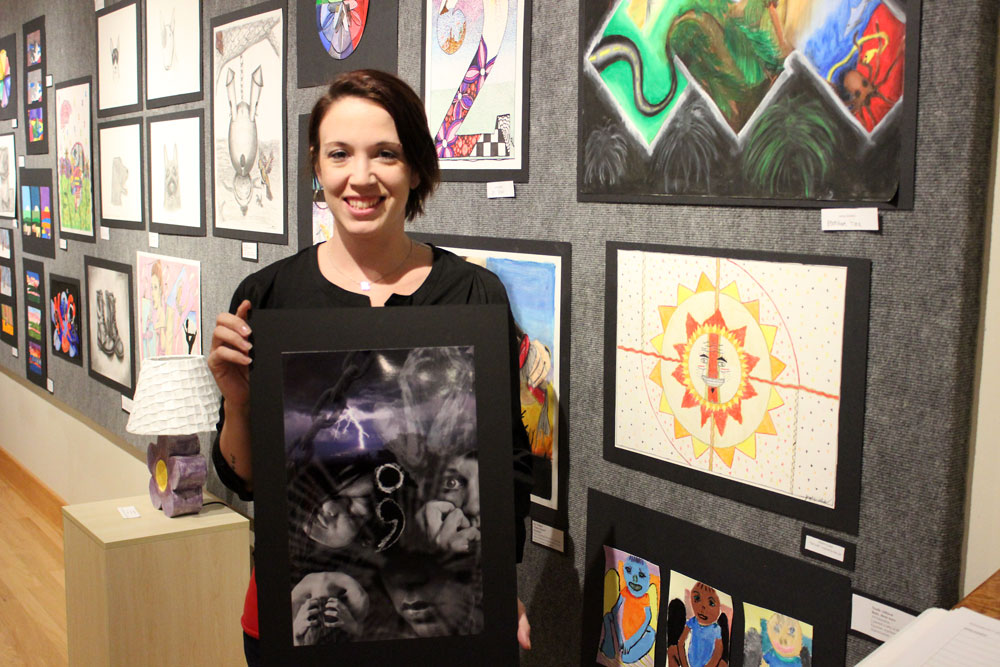 Parsons, KS--The Labette Community College Gallery Committee has chosen student, Callie Carpenter, as the winner for the John and Bonnie Latzer Student Art Award for the Spring 2017 semester. The Latzer Art Award was established to recognize student achievement in the Fine Arts at Labette Community College. The winning artwork is an Editorial Photo Illustration titled "Inhale, Exhale" by Carpenter.
Carpenter, of Parsons, KS, was awarded a $450 scholarship to be used the following semester. The award may be applied to her tuition, fees and/or books. She is a first year student majoring in Graphic Design.
"I really enjoy graphic design," said Carpenter. "This scholarship will help ease financial stress and achieve my educational goals."
Carpenter's piece of art will be permanently on display at Labette Community College.
For more information about the Latzer Art Award, contact John Ford at 620-820-1022.