April 12 Set as 'Day of LCC'
---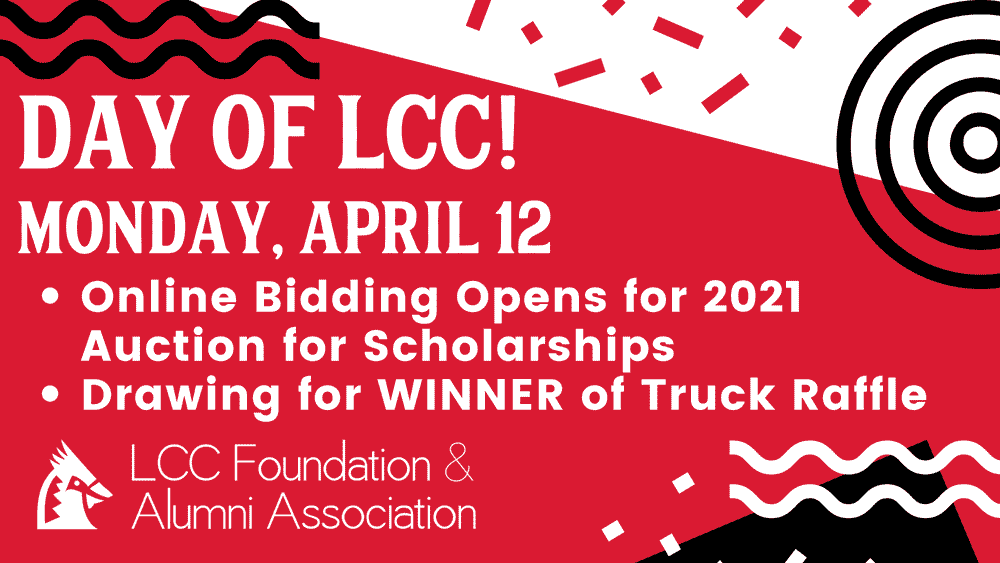 The Labette Community College Foundation has named April 12 as the 'Day of LCC'. The day will include a live stream drawing for the winner of the Charity Truck Raffle giveaway as well as kick-off the 2021 Virtual Auction for Scholarships.
The virtual auction for scholarships will be held April 12-18, 2021. McCarty's Office Supply Inc. is the event sponsor this year. The virtual auction, benefitting student scholarships, offers a variety of items to bid on for any interest. Items donated include an autographed framed jersey of Frank Clark (KC Chiefs), Branson getaways, artwork, outdoor activities, Adirondack chairs, custom fire pit, a duck hunt for two, 1/4 beef, and much more. 
The 'Drive into the Future Charity Truck Raffle', donated by Mike Carpino Ford of Parsons was held to raise funds for the Pathways to the Future Athletic complex capital campaign. Participants purchased raffle tickets, in which five finalists were drawn on April 1. The final drawing will be held on Monday, April 12 at 4pm at the new Mike Carpino Ford location in Parsons near highways 400 & 59. The winner will be announced via Facebook live stream that day. The finalists will be present during the drawing. 
"The Day of LCC is a great way to kick-off our virtual auction for scholarships and we will finally get to draw for the winner of the Charity Truck Raffle," said LCC Executive Director of Foundation, Lindi Forbes. "We have been waiting for months to see who will drive away with a brand new Ford Ranger pick-up generously donated by Mike Carpino. It's truly and exciting day!"
For more information or to view auction items, go to www.labette.edu/foundation/auction.