Zetmeir Named LCC 2021 Cardinal Citee
---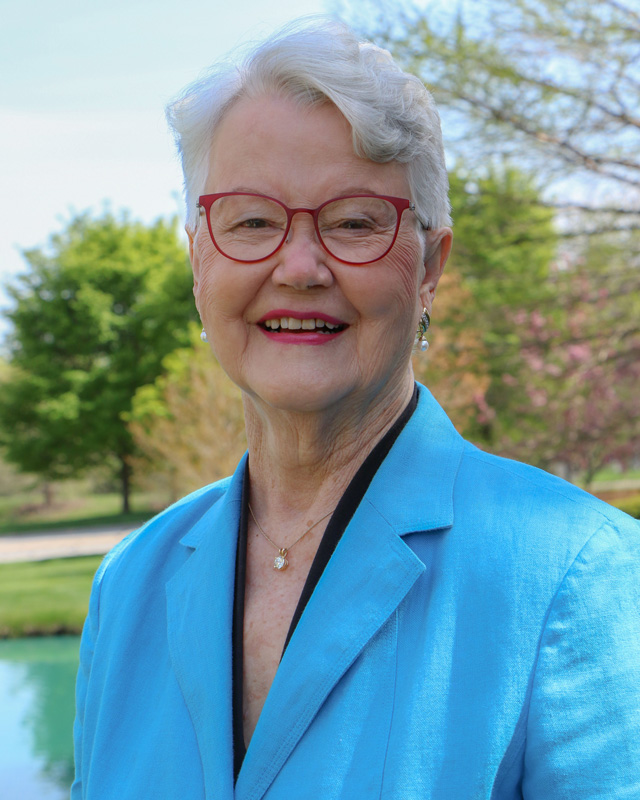 Parsons, KS—Each year Labette Community College (LCC) and the LCC Alumni Association recognize an individual or individuals for a lifetime of outstanding service to his or her community and/or to the college through the presentation of the Cardinal Citation Award. A distinguished panel of community members reviews nominations and recommends a Citee. 
This year's Cardinal Citation Award recipient is Sophia Zetmeir. This is the highest honor that LCC bestows to individuals for outstanding lifetime achievement. 
Sophia Zetmeir, grew up in a small western Kansas town of Larned. She graduated Larned High School, attended Clarke College in Dubuque, Iowa and Kansas State University in Manhattan. Sophia graduated from the Labette Community College Respiratory Therapy program in 1984. 
Sophia, and her husband of 51 years, E.F. "Sonny" Zetmeir, owned Grandview Products Co., a cabinet manufacturer in Parsons. She worked part-time at LCC for five years as a recruiter and event planner prior to becoming a homemaker and working at the cabinet company. Grandview Products Co. shipped cabinets to 49 states. After Sonny's passing in 2013, Sophia successfully led Grandview Products Co. until she retired and sold the business to a private cabinet manufacturer in 2018. Grandview Products Co. continues to operate in Parsons. 
Sophia spent many hours volunteering with numerous organizations like Parent Teacher Organization (PTO), Country Club Ladies Golf Association, Parsons Arts and Crafts Board, Parsons Arts and Humanities Board, Operation Bright Touch, and Big Brothers Big Sisters Board. She served the Meadowlark Girl Scouts in a variety of roles. She acted as a leader, trainer and Neighborhood Chair for six years. Sophia's volunteer work extended to education serving on the state board of Kansas State Chapter P.E.O. Sisterhood for seven years and Kansas state president from 1998-1999. She served on the Labette Community College Board of Trustees for two terms, serving as chairperson for two years, as well as the maintaining the role of Campaign Chair for the LCC Foundation Pathways to the Future Athletic Complex capital campaign. Outside of volunteer work, she enjoys visiting art galleries and museums, gardening, bird watching, travel, camping, playing bridge and reading. 
After her retirement, Sophia moved Olathe, KS to be closer to her family. Her daughters Ellen, Joanie, and Amy along with her three granddaughters, two great-grandsons and two brothers live nearby. Living in the city, she enjoys entertainment, restaurants, and museums with her family.