Crumpacker Receives Latzer Art Award for Spring Semester
---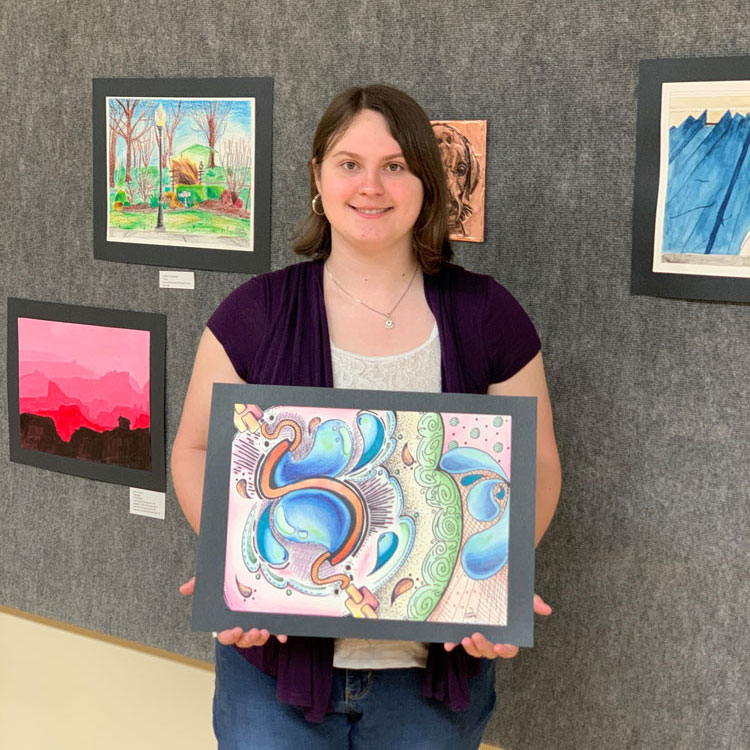 Parsons, KS- The Labette Community College Gallery Committee has chosen Isabella Crumpacker, as the winner of the John and Bonnie Latzer Student Art Award for the Spring 2021 semester. The Latzer Art Award was established to recognize student achievement in the Fine Arts at Labette Community College. 
She will receive a $500 scholarship to be used the following semester. The award may be applied to tuition, fees and/or books. 
A McCune, KS native, Crumpacker is a graphic design technology major. She said, "I was surprised to learn I won the Latzer Art Award this semester. It's an honor. This scholarship will help me with tuition and books next semester." Crumpacker's drawing was created in the Drawing I class and entitled, "Summer Sunkist".
Crumpacker said, "This drawing project was to use either a Zen doodle or Graffiti design. I blended the two techniques and very pleased with how it turned out." She plans to enroll in Drawing II next semester.
The winning drawing will be permanently on display at Labette Community College.
For more information about the Latzer Art Award, contact John Ford at 620-820-1022.