LCC Employees Honored with Years of Service
---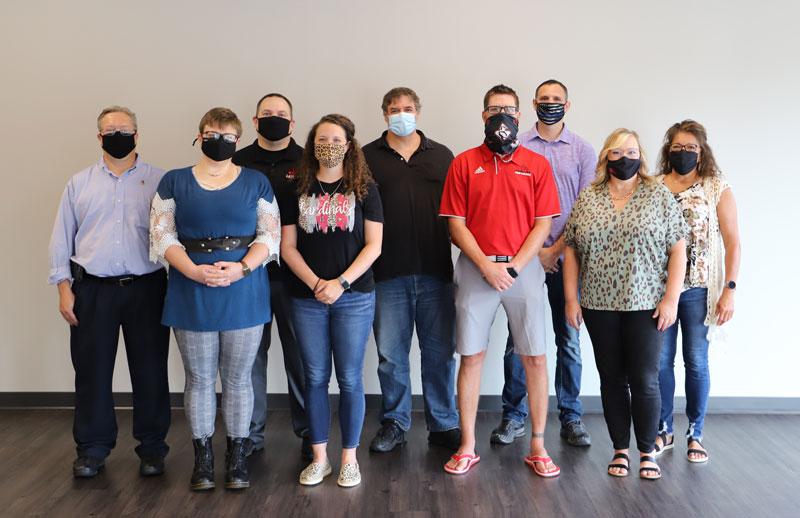 Parsons, KS- Labette Community College honored employees with Years of Service pins during the opening in-service last week. These dedicated employees are examples of the central mission of the college-providing quality learning opportunities in a supportive environment for success in a changing world.
Front row, l to r: Dr. Jimmie Wilson, Jennifer Katzer, Trent McGown; 5 years; Brandi McCall; 10 years; Ralph Gouvion, Ryan Phillips, Cody Nutt; 15 years; Lindi Forbes, Tracie Moon; 20 years.
Adjunct Instructors Recognized: Delaina Brown, Kimberly Dowling, Jennifer Katzer; 5 years; Arthur Commons, Brenda Thenikl; 15 years; Trudy Hill; 20 years.