LCC Wrestlers Qualify for National Tournament
---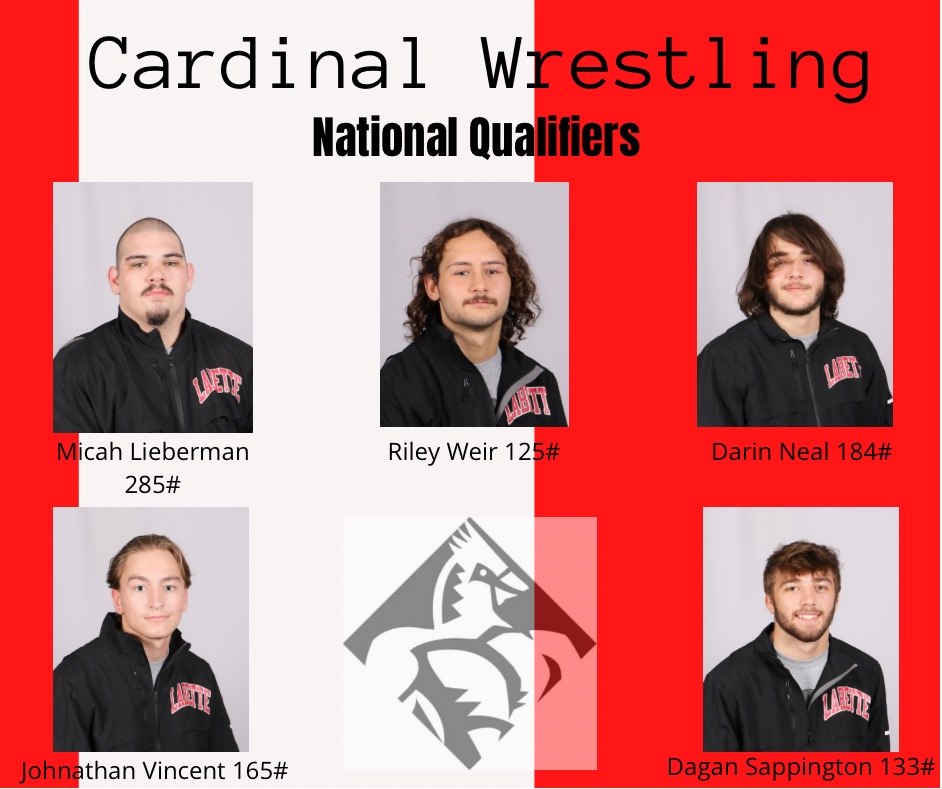 Labette Community College wrestling took ten athletes to the Regional Tournament in Colby, KS on February 12. LCC had five student-athletes qualify for the National Tournament. The NJCAA National Wrestling Championship will be held on March 4-5, 2022 in Council Bluff, IA.
LCC Head Wrestling Coach, Jeff Vesta, said, "The guys performed well. It has been another stressful season with injuries and illness, but like wrestlers always do, we fought through adversity and punched our ticket to the National Tournament once again."
"We have a great chance to do well at Nationals," said Vesta. "We just need to stay focused these next three weeks and get into that championship mindset. There's nothing left to do but wrestle one match at a time and become an All-American."
Go to www.labette.edu for live streaming information at the National Tournament.