Hollins Named LCC 2022 Cardinal Citee
---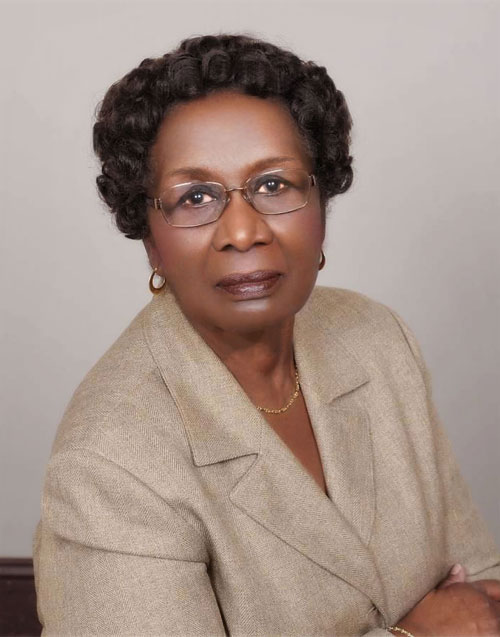 Parsons, KS—Each year Labette Community College (LCC) and the LCC Alumni Association recognize an individual or individuals for a lifetime of outstanding service to his or her community and/or to the college through the presentation of the Cardinal Citation Award. A distinguished panel of community members reviews nominations and recommends a Citee. 
This year's Cardinal Citation Award recipient is Dr. Etta Ruth Stevenson Hollins. This is the highest honor that LCC bestows to individuals for outstanding lifetime achievement. 
Dr. Etta Hollins, graduated from Parsons High School and Parsons Junior College (now Labette Community College) in 1962. After graduating from Pittsburg State University in 1964, Dr. Hollins began her teaching career at Garfield Elementary School and Parsons Middle School. She taught in a non-graded primary in the morning and middle school history in the afternoon. She relocated to California where she earned an administrative credential while teaching for the California Youth Authority. She later served in the California public schools as a vice principal, central office curriculum coordinator, and assistant director for human relations. She later relocated to Seattle, Washington where she served as department chair and taught history at the Meany Middle School and earned a master's degree at the University of Washington in 1973. She spent a total of 20 years with public schools prior to earning a doctorate and moving on to higher education.  
Dr. Hollins transitioned from the K-12 school system to higher education in 1984 at the University of Utah where she taught courses in teacher preparation and was coordinator for a professional development school. She later returned to California State University-Hayward where she spent seven years on the faculty and earned tenure and promotion to full professor. She taught courses in teacher preparation. In 2000, Dr. Hollins was nominated for a position as full professor at the University of Southern California where she taught graduate courses in teacher preparation, advised doctoral students, and served as academic chair for teacher preparation. While at USC, she led the design of the award-winning online teacher preparation program. In 2009, Dr. Hollins was nominated for the prestigious Kauffman Endowed Chair position at the University of Missouri at Kansas City. She joined the faculty and remained at the University of Missouri until her retirement in August 2018. She is now professor emerita at the university.
Among her many significant contributions to public education are two three-year longitudinal studies on teacher professional development for early literacy conducted in urban school districts in California and Ohio. In these studies, teachers improved student learning outcomes for nine months of instruction from four months to thirteen months of growth.  This study is described in her book titled Learning to Teach in Urban Schools (2012) published by Routledge.
Dr. Hollins has developed a national reputation for her expertise in the design of preservice teacher preparation programs.  She has been a consultant for state departments of education and universities across the nation and internationally. She has published two books related to this work: Rethinking Field Experiences in Preservice Teacher Preparation (2015) and Rethinking Teacher Preparation Program Design (2021). Both books are published by Routledge.
Dr. Hollins' work is used in universities across the United States and internationally. Her work is regularly cited by national and international education scholars and researchers. Her book, Culture in School Learning, has been translated into Greek and is used in universities in Greece. This book has been used in the redesign of public education in Peru and across the region. In 2019, Dr. Hollins was invited to attend a conference held in Lima, Peru to observe the application of her work across the region. Twenty-six nations from across central and south America, including the Virgin Islands, were in attendance.   
Dr. Hollins has received numerous awards and recognition for her work including the following: American Educational Research Association, 2018, Fellows Award; American Educational Research Association, Division K, 2016, Legacy Award; American Association of Colleges of Teacher Education, 2016, Outstanding Contribution to Teacher Education Book Award; American Educational Research Association, 2015, Presidential Citation; American Educational Research Association, Division G, 2009, Lifetime Achievement Award; University of Southern California, 2007, Phi Kappa Phi National Honor Society; Association of Teacher Educators, 2006, Leadership and Contributions to Teacher Education Award; Pittsburg State University, Pittsburg, Kansas, 1999, Alumni Meritorious Achievement Award; American Association of Colleges of Teacher Education, 1997, Outstanding Contribution to Teacher Education Book Award; Readers' Choice Book Award 1997; California State University-Hayward, 1990, Meritorious Performance and Promising Practices Award.
Hollins will be honored at the Cardinal Citation Reception prior to commencement on Friday, May 13th at 5:00 p.m. at the Cardinal Event Center. The public is invited to attend. For more information about the Cardinal Citee Award please contact Lindi Forbes at (620) 820-1212 or lindif@labette.edu.