LCC Foundation Tours New Athletic Complex
---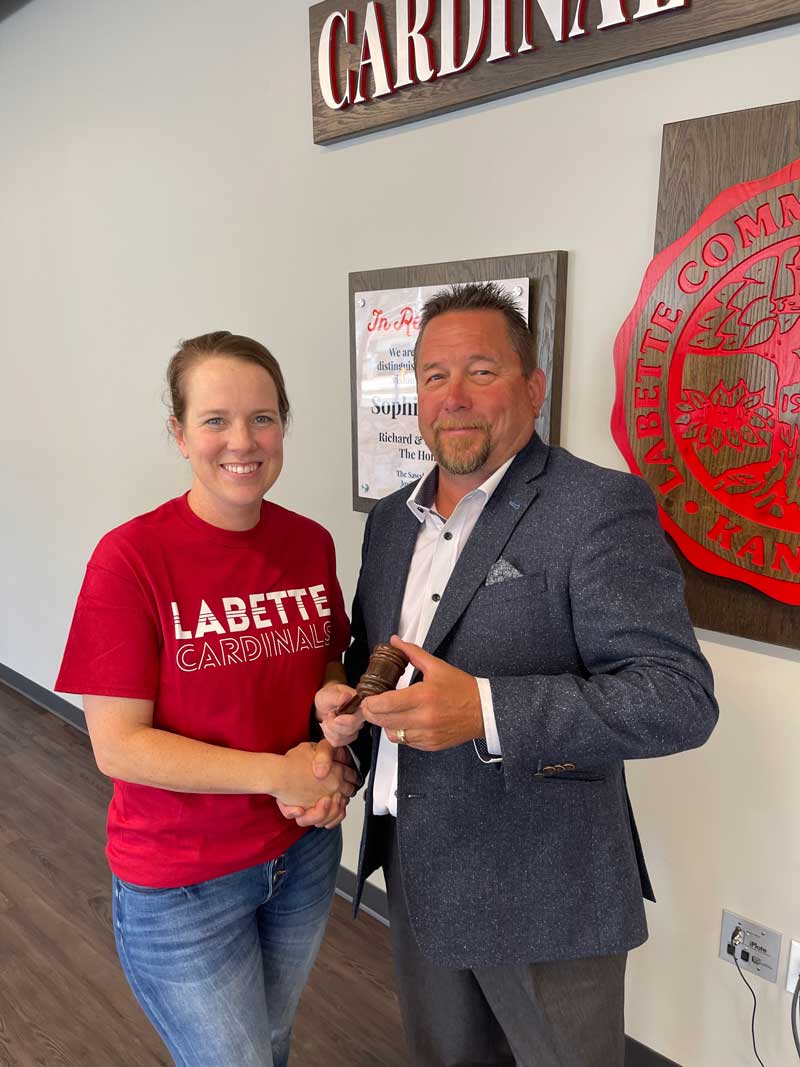 The Labette Community College (LCC) Foundation and Alumni Association Board of Directors recently held its July meeting at the Cardinal Event Center and welcomed several new board members and new officers including a new President of the Board. To begin the meeting, the presidential gavel was ceremoniously passed from Jim Zaleski to Jessica Rush.
Additional new officers include Gary Goodnight as the new vice president/president-elect, Jodeci Turner as the new secretary and Courtney Stangle as treasurer, Zaleski will move to the immediate past president position. New Board members include Courtney Owens, Andrea Hetlinger, and Coleen Carter.
At the conclusion of the meeting, LCC President Mark Watkins took the group on a tour to preview the new Athletic Complex construction. The project is nearing completion on the addition that is addressing long-standing needs and more than doubling the size of the facility. Highlights of the project include adding air-conditioning, new stadium seating, an additional practice court area to the existing gym along with adding new spaces for indoor baseball/softball training, a dedicated wrestling training area, cardio room, new locker rooms, and new classroom. 
A total of $7,083,763 has been raised for the building and endowed scholarships, exceeding the goal by more than $304,000.
The purpose of the LCC Foundation is to raise money from alumni, friends, and businesses in support of college programs. The majority of Foundation support is for scholarships. Support is also provided for buildings and grounds, faculty/staff development, student activities, equipment and supplies, and community outreach. For more information on the Labette Community College Foundation please call Executive Director Lindi Forbes, at (620) 820-1281 or visit www.labette.edu/foundation.