McDaniel Named Gribben English Lecture Series Speaker at LCC
---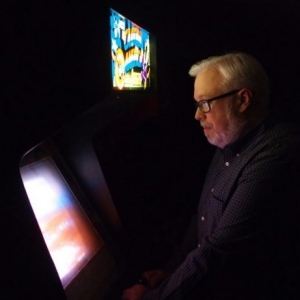 Parsons, KS- Dr. Jamie McDaniel, Associate Professor of English at Radford University in Radford, Virginia, has been chosen as the speaker for the 37th Annual Jack & Ruth Gribben English Lecture Series at Labette Community College. McDaniel's topic will be ""Roll and Write: Gaming in the Composition Classroom." 
The Gribben English Lecture Series provides a forum for middle school and high school teachers, community college instructors, and university professors who want to improve the quality of their instruction in composition. This free professional development opportunity will be held on Friday, October 7, 2022, at 9 a.m., with lunch included. To register, contact Gaye Evans at 620-820-1281.
In addition to his teaching duties, McDaniel is also Editor of The CEA Forum, the College English Association's online, peer-reviewed journal devoted to pedagogy in all facets of English Studies. 
He is an award-winning teacher and scholar who has taught a range of face-to-face and online classes at both the introductory and advanced levels, including game studies and design, professional writing, new media writing, Digital Humanities, document design, film studies, and British literature. Within these contexts, he specializes in disability rhetoric across multiple media, whether considering how board and video games promote ableist depictions of people with disabilities or advocating that writing classes address accessibility as a core topic. McDaniel's current book project is entitled Disadaptations: Adapting Disability from Page to Screen. 
Dr. McDaniel is the recipient of the CEA Robert Hacke Scholar-Teacher Award, the CEA Distinguished Service Award, and the Pittsburg State University Foundation Excellence in Teaching Award. He previously served as an Associate Professor of English and Director of Professional Writing at Pittsburg State University.
A committee of LCC English faculty arrange a speaker and help host the lecture series in which 30-40 English faculty from area schools, community colleges and universities attend. The series is funded by an endowment gift from the late Jack and Ruth Gribben who were active in community affairs and the arts.