Associate degrees from LCC now guaranteed to transfer fully at independent institutions in Kansas
---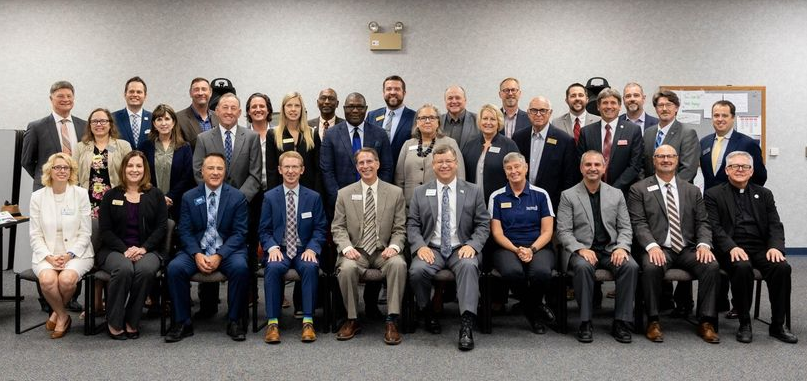 WICHITA, Kan.— Over 30 presidents of Kansas independent and community colleges, including Labette Community College President Mark Watkins, met on Tuesday, Sept. 20, to sign a universal articulation agreement to expand student transfer opportunities in Kansas.
"This was a big day for LCC students and all other Kansas Community College students," said Mark Watkins, Labette Community College President. "This agreement will mean our graduates will arrive at any Kansas Independent College as a Junior and will be able to finish Baccalaureate Degrees with no duplication of courses. This will reduce their cost and time to completion"
This agreement ensures that any student awarded an Associate of Arts (A.A.) or Associate of Science (A.S.) from a Kansas Community College shall be deemed as having fulfilled the general education requirements of their choice of any Kansas Independent Institution.
"It comes down to serving students," said Matt Lindsey, president of the Kansas Independent College Association. "Every student who wants to transfer from a community college to a private college in Kansas can do so without losing credits, without losing time, and thus graduating on time and affordably."
Reducing barriers to college transfer students will not only help students but it will also help to fill Kansas jobs sooner. "Not only will their four-year baccalaureate degree be less expensive, but it will also allow them to finish in a more timely manner and to get out into the workforce and meet the desperate needs of Kansas businesses," said Kansas Association of Community College's Executive Director Heather Morgan.