LCC Reveals Distinguished Alumni Award Recipients for 2023
---
Parsons, KS – Labette Community College (LCC) is proud to announce the 2023 Distinguished Alumni Award recipients are Wanda "Wendy" Nutt and Colonel Jeffery Locke. This will be the 14th annual presentation of the Distinguished Alumni Award. The LCC Foundation and Alumni Association Board developed this award to honor LCC Alumni who have proven to be successful individuals within their communities, careers, and families.  The awardees for 2023 will be honored at the commencement ceremony on May 12, 2023.
These Distinguished Alumni have attended or graduated from LCC and have been successful professionally and made contributions to their community. The following biographies give insight to how they have made an impact to society, their involvement in community, and why they are deserving of this award.
---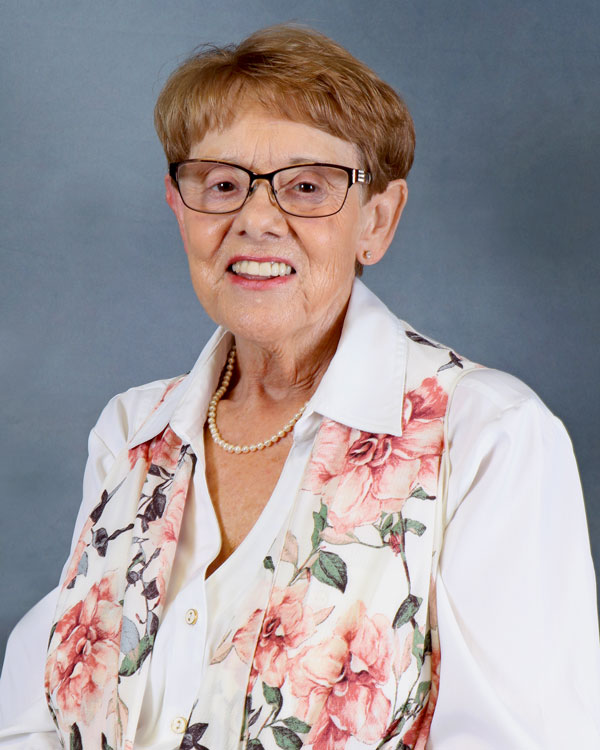 Wanda "Wendy" M. Nutt, RN, was born in Parsons, Kansas on November 4, 1949, to Jim and Nadine Gilpin.  She was second of eight siblings and raised on the Neosho River near St. Paul, Kansas.  She attended Lakeview, a rural one room schoolhouse; St. Paul school; and graduated from Erie High School.
Nutt attended LCC and graduated from the first Nursing Class in 1970.  Her desire to become a nurse came from working at the St. Paul Nursing home during her high school years.  She worked at the Katy Hospital while she was a nursing student at LCC.  After graduation from LCC she worked as a Registered Nurse (RN) at the Katy Hospital until it closed in 1986.  She then worked for Dr. Miller at the Parsons Clinic from 1986 to 2005. Before retiring in 2013, she worked for Dr. Bolt at Labette Health.
Nutt was known for going out of her way to provide healthcare.  She made house calls, drove people to appointments, cooked meals and delivered to those in need, and did grocery shopping for shut-ins.  She was a true Florence Nightingale. 
Nutt has stayed active in her retirement. She volunteers for the National Multiple Sclerosis Society and the Parsons Senior Center.  She was a Kansas State Appointed Volunteer for AARP.  She is an advocate for community projects and a donor to LCC Scholarship Funds.
As a mother she was a Sunday School Teacher for years and was involved in the children's programs at the church where she attended. 
Nutt and her family are strong supporters of LCC. Both her sons, Brian and Chris, attended LCC and her late husband, Mike Nutt, graduated in one of the early x-ray technician classes at the college.
After her first husband passed, Wendy married Steve Miller on Cinco De Mayo, May 5, 2018. 
Her love for people and healthcare has led her to making a difference in many people's lives and worthy of the LCC Distinguished Alumni Award.
---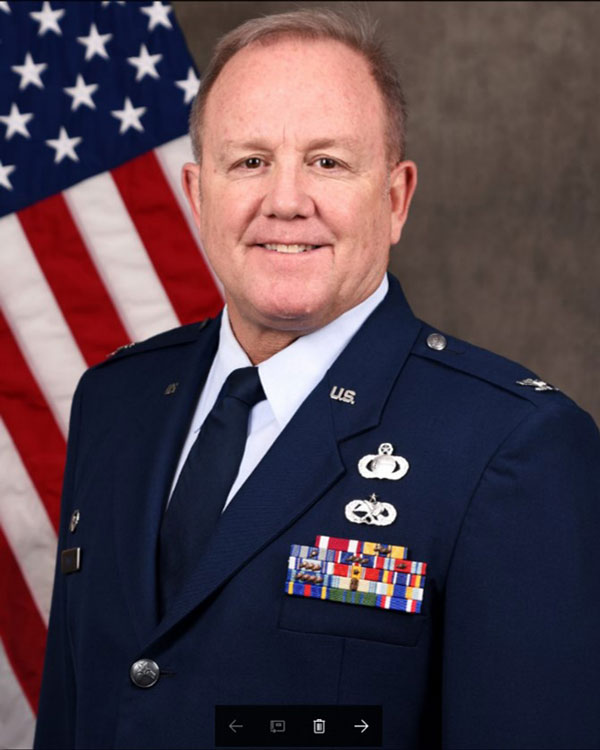 Colonel Jeffery R. Locke graduated from Derby High School in 1985. He then attended Labette Community College on a wrestling scholarship. He earned an Associate Degree in General Studies in 1988 from LCC. In February 1990, Colonel Locke enlisted in the 184th Tactical Fighter Group, Kansas Air National Guard. In May of 1990, he attended Basic Military Training, followed by Aircraft Maintenance School where he earned Honor Graduate accolades in both.
He served as a full-time technician crew chief for the F-16 Viper and B-1B Bomber aircraft from November 1990 to September 1999. During this period he attended Wichita State University and Friends University. He earned a B.S. in Human Resources. Following his commission from the Academy of Military Science in 1999, Colonel Locke served as an Intelligence Officer for the 184th Bomb Wing until 2002 and was voluntarily reassigned to the newly formed 161st Intelligence Squadron after the unit's conversion.
In September 2003, he qualified at Langley Air Force Base as the first Intelligence, Surveillance, and Reconnaissance (ISR) Mission Operations Commander in the Air National Guard. He served in this capacity until he was selected to attend the United States Air Force Weapons School in January 2009.
After completing the Intelligence Sensor Weapons Instructor Course, Colonel Locke served as Chief of Weapons and Tactics at Distributed Ground Station in Kansas. During this time, he also served as the Weapons Officer for ISR Operations at Combined Air Operations Center at the Al Udeid Air Base in Qatar. While deployed, Colonel Locke developed the largest ISR collection plan post 9/11, in support of Operation Marjah and was forward deployed to Afghanistan on multiple occasions. He was recognized by the CAOC Director as a top performer for his outstanding work through his deployment.
As an ISR Mission Operations Commander, Colonel Locke executed over 1,000 MQ-1 Predator and MQ-9 Reaper missions. He held a variety of positions within the 184th ISR Group that include: Flight Commander, Chief of Training, Chief of Weapons and Tactics, Director of Operations for all three Squadrons, as well as Squadron Commander. He completed his military career as Commander of the 184th ISR.
Colonel Locke received many major awards and decorations during his time of service.  He received the Legion of Merit, Meritorious Service Medal, Air Force Commendation Medal with two devices, Air Force Achievement Medal with device, Air Reserve Forces Meritorious Service Medal with three devices, Global War on Terrorism Service Medal, and the Kansas National Guard Achievement Ribbon, and Service Medal.
Colonel Locke and his wife, Shelli, have four children, Tera, Chase, Bradie, and Browning.
For more information about the Distinguished Alumni Award or to nominate someone for next year, please contact Lindi Forbes, Executive Director of Foundation and Alumni Association at LCC, (620)-820-1212 or e-mail lindif@labette.edu.