Smith Named 2023 LCC Distinguished Faculty
---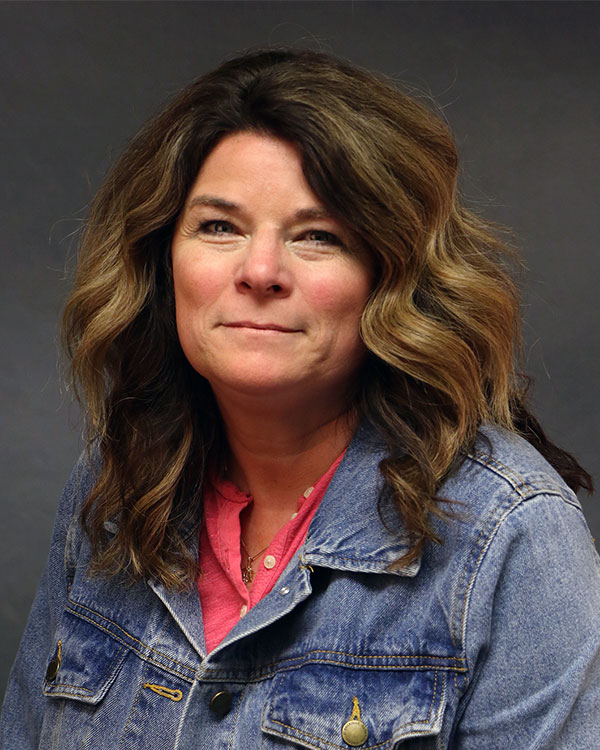 Parsons, KS- Labette Community College (LCC) is proud to announce that Aaron Mabe Smith, MSN, RN, Instructor of Nursing, was named the 2023 Distinguished Faculty Award Recipient. This award is presented annually to pay tribute to one instructor's contribution to the central mission of the college- to provide quality learning opportunities to students of LCC.
The Distinguished Faculty award was developed to allow the college to publicly recognize and reward an instructor who has performed in an exemplary manner. Criteria for this award includes teaching effectiveness, college service, student involvement, and community service.  Faculty members must be nominated by students or LCC employees to be considered by the selection committee.  All full-time faculty who has completed at least four years of full-time teaching at LCC are eligible to be nominated.
Smith teaches Medical Surgical Nursing and Mental Health Nursing for the Healthcare Science Program. In support of teaching effectiveness and high-quality instruction, Smith incorporates "real life" nursing stories into lecture to prepare students for what they will experience and observe in the clinical setting.  She studies, researches, and keeps herself updated on Medical-Surgical Nursing best practices to keep her classes relevant, accurate, and knowledgeable on recommended medication dosages, orders, and nursing techniques. She integrates her passion for the nursing profession by sharing evidence-based practices on mental health therapies, diagnostic procedures, and medications with the students.
"Ms. Smith tries different avenues of introducing information for class, such as playing informational videos, lectures, posting YouTube videos with further information, and providing concept maps and outlines about the information covered in class," stated one student." These different teaching methods allow students that learn in different ways to obtain the information being taught."
To help students learn, she has been a "standardized patient" in the Simulation Lab.  This term is used by Nurse Educators to describe people who act as live patients in simulation centers.  She also sets up a two-day skills lab for Medical Surgical Nursing I students to practice skills on low fidelity simulation mannequins.  Some of the hands-on nursing techniques students were able to do in the simulation lab are Intravenous Therapy, Nasogastric tube, Ostomy Care, Eyes and Ear Medications, Enteral Feeding/Medication administration, and delirium tremors which is life-threatening complications of alcohol withdrawal. In these cases, they can apply the textbook knowledge and practice nursing skill sets.
"She is an amazing instructor, who takes an interest in our lives and provides us with support not only with school, but with other aspects of our lives," stated one nominee. Another nominee stated, "Not only does she teach the Mental Health portion (class) of the nursing program, but she promotes her student's mental health by offering a free yoga class on her own time."
She also helps students with advisement on classes that would be beneficial to their plan of study. She has been a career coach for several students in the nursing program to help with interview skills. She has set up practice interview sessions and given student references for positions at various clinical sites and for post-graduation RN positions.  She makes herself available to students through text messaging 24/7, posting office hours, and scheduling remediation meetings to discuss the examination and rationale for the correct answer. The remediation meetings are one on one, to discuss exam results and study skills.
Smith is very involved with promoting the nursing program with potential students through time spent at clinical sites, social media, and the high school in her community.
She takes a lively role in supporting the college through a variety of activities.  She participates in the grounds clean-up day, has been a volunteer at the Student Free Dinners, and serves on the Diversity Committee. As Co-Chair of the Curriculum Standard, she helps write and edit standards of the ACEN accreditation. The following list is nursing committees she takes an active part in at the college: The Nursing Student Taskforce Committee, Voting member of the Nurse Faculty Organization, Book Club leader, and Nursing Curriculum Committee. She has been a mentor for a new faculty member and presents two presentations, Healthy People and Suicidal Awareness to the Nursing Faculty. 
Smith is engaged with the community through serving as a member of the continuous improvement committee for Cardiovascular Intensive Care Unit (CVICU) at Freeman Health System. In 2021, Smith did volunteer work at the Cherokee County Health Department to assist with a drive through COVID Vaccine clinic.  She also was able to coordinate clinical experience through the Health Department for a student in the nursing program who needed to make-up clinical hours. In the Fall of 2022, she started teaching yoga classes two nights a week at the Rec Iron Fitness Center in Columbus, Kansas where she currently lives.
To maintain knowledge in the Nursing profession, Smith is a member of the following professional associations:
American Association of Critical Care Nurses (AACN) 2014-Present
America Nurses Association (ANA) 2019-Present
Kansas State Nurses Association (KSNA) 2019-Present
Kansas Association Degree Nurse Educators (KCADNE) 2019-Present
National League for Nurses (NLN) 2019-Present
Organization for Associate Degree Nursing (OADN) 2019-Present
Smith will be recognized for her commitment to Labette Community College and quality instruction during the Commencement ceremony on May 12, 2023.  For more information about the Distinguished Faculty award, contact Haley Walker at
haleyw@labette.edu
.