Elliott Receives Latzer Art Award for Spring Semester
---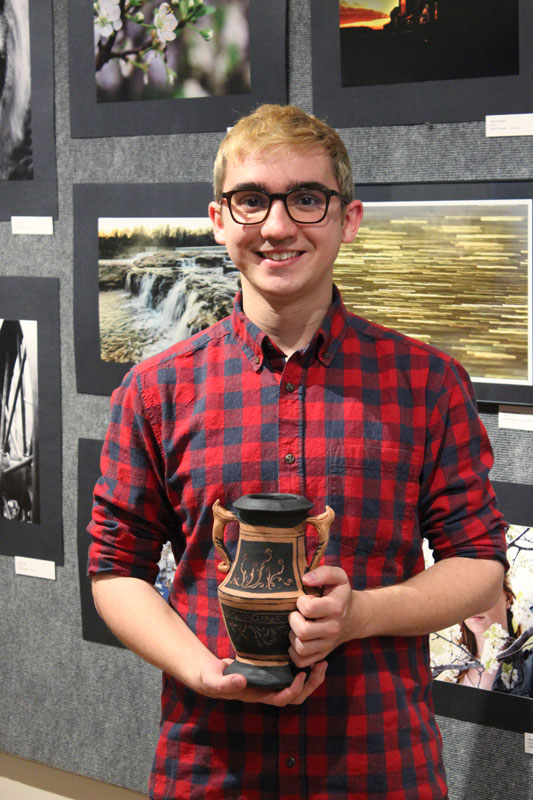 Parsons, KS- The Labette Community College Gallery Committee has chosen student, Joshua Elliott, as the winner for the John and Bonnie Latzer Student Art Award for the Spring 2018 semester. The Latzer Art Award was established to recognize student achievement in the Fine Arts at Labette Community College. The winning artwork is a ceramic vase titled "Modern Greek Amphora" by Elliott was painted in the Art Appreciation class.
His inspiration for the piece is from a personal interest in Greek culture. "I have always admired the ancient Greek civilization and how vast an influence they still possess on our current culture. With this piece, I wanted to create a cohesion between modern aesthetics while still retaining the style and composition of ancient Greek ceramics," said Elliott.
Elliott was awarded a $500 scholarship to be used the following semester. The award may be applied to his tuition, fees and/or books. 
A Parsons native, Elliott is a psychology major said, "Art has always been a passion of mine. Being selected to receive this award is truly an honor."
Elliott's piece of art will be permanently on display at Labette Community College.
For more information about the Latzer Art Award, contact John Ford at 620-820-1022.