LCC Renews Spirit Squad
---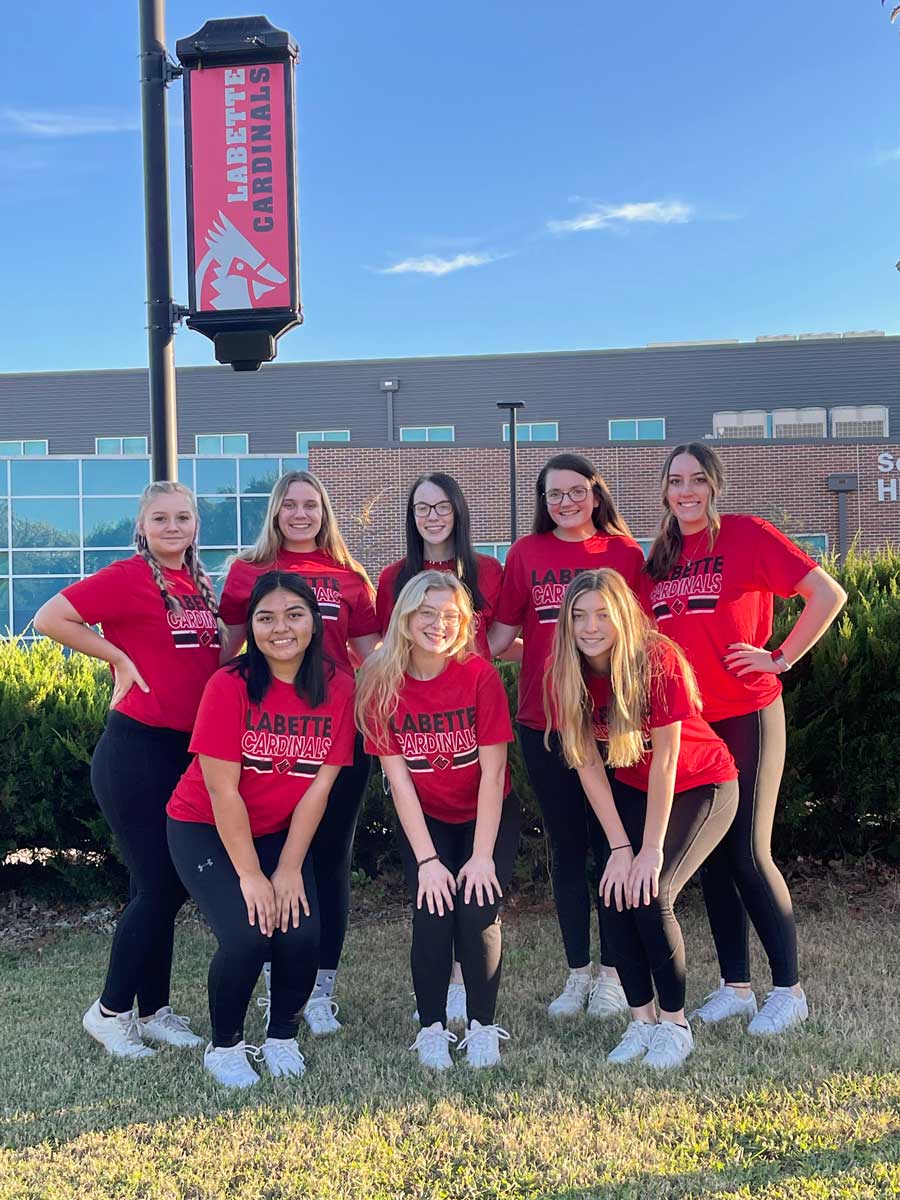 ---
Parsons, KS- Labette Community College recently hosted tryouts for the 2021-22 season spirit squad. After two rounds of tryouts, eight Labette Community College students have been named to the newly resurrected LCC Spirit Squad. The Spirit Squad had been dormant for the past several years. However, due to student requests and persistence, this year the squad was reinstated. Spirit squad members include: Kaitlyn Allen, Neodesha; Copenhagen Browning, Parker; Darbi Forbes, Altamont; Taylore Hudgins, Cherokee; Kayla Myers, Parsons; Jaden Spainhower, Columbus; Kaitlyn Stringer, Parsons; Dailyn Ortiz-Zapatero, Parsons.
"It was evident that the interest was from students was high," said Tammy Fuentez, Head Sponsor. "One student even spoke at a Board of Trustees meeting urging the college to bring back the Spirit Squad. We are pleased to offer this opportunity to LCC students once again."
Spirit Squad members will cheer at all home basketball games, as Covid-19 regulations permit, and help with campus activities such as the upcoming Kids Fall Fest.