Kibler Named 2022 LCC Distinguished Faculty
---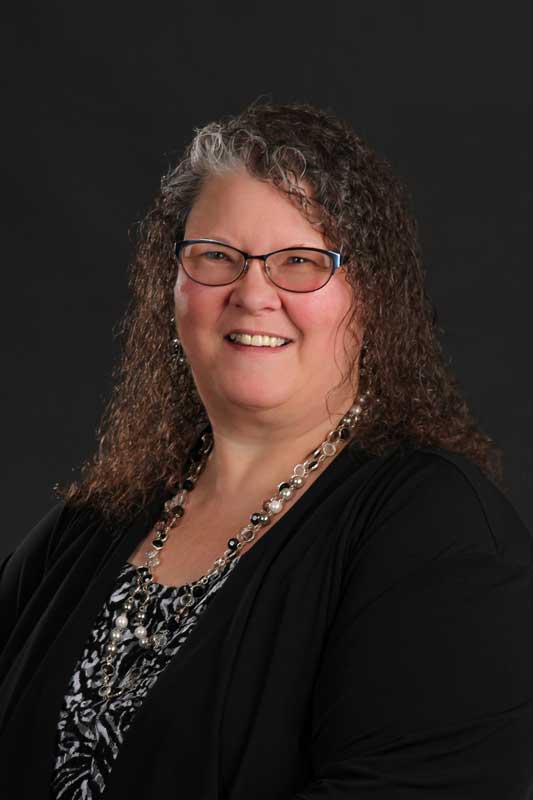 Parsons, KS--Labette Community College announced that Cathy Kibler, Professor of Accounting and Business, was named the 2022 Distinguished Faculty Award Recipient. The Distinguished Faculty Award is presented annually. Faculty members must be nominated by students or LCC employees to be considered by the selection committee. Criteria for the award include teaching effectiveness, college service, student involvement, and community service. All full-time faculty who have completed at least four years of full-time teaching at LCC are eligible to be nominated.
This award ceremony is to pay tribute to one instructor's contribution to the central mission of the college- to provide quality learning opportunities to students of LCC. The Distinguished Faculty award was developed to allow the college to publicly recognize and reward an instructor who has performed in an exemplary manner. 
Kibler teaches Computer Accounting, Managerial Accounting, Business Communications, Intro to Business, and Financial Accounting, both online and on-ground.
In support of consistently high quality instruction, Kibler has developed and employed new and unique teaching methods, upgraded teaching content and style, and focused on student learning through educational philosophy, inter-disciplinary teaching through new demonstration videos and utilizing Zoom during the COVID-19 pandemic. She attends webinars to learn new and creative ways in teaching to aid in student engagement.  
"As an online student in Professor Kibler's Business Communication class, I can only imagine how difficult it is to arrange a class online so that the students take away something meaningful from their time and don't feel overwhelmed. She has managed to have collaboration projects in her online classes that students work together and submit projects online," a student said.
Kibler utilizes group work in the Intro to Business course to provide active learning experiences that students can relate to. This course is taken by many students who are not Business or Accounting majors as it is a General Elective course that is aligned as a System wide transfer course.  She uses cases that all students can relate to within their individual majors. The different perspectives usually lead to good discussions and points of view. She also utilizes a unique hands-on approach while teaching inventory valuation. It is often one of the most difficult concepts in the Financial Accounting course for students to understand. She uses individually wrapped candy given to each student that they are able to keep and demonstrates the different valuation methods using the candy in which the students understand and retain the information. 
"I believe that every student has the right to a quality education so I make sure that if they need extra help in my courses, I make myself available to help them," said Kibler. "I want to see every one of them succeed at whatever their educational goals are. Not all students learn in the same manner and I try to address that within all my courses."
Kibler is a member of the Labette County High School Business Department Advisory Board, which has made it possible to understand some of the concerns that incoming freshmen students have with basic business courses. "By serving on the advisory board, it has allowed me to gain an understanding of challenges students face and develop ways to bring the basics into my classroom and improve student's business knowledge," she said.
"Cathy is dedicated to making sure students achieve their potential. She is an amazing teacher. No matter how busy her schedule is, she is always available to answer questions. She believes in her students when they do not believe in themselves," said one student. "She is patient, practical and kind."
Another student said, "Professor Kibler's teaching mechanics are very thorough and concise. The material we're learning is preparing me for real-world experience in both professional and personal working environments with the application of proper and effective communication."
Her support of LCC students extends beyond the classroom. Kibler advises over 100 students in her program as declared majors and can often be found advising or tutoring students after hours and during the summer. She attends college events to support her students outside of the classroom and serves as a Professional Member of Future Business Leaders of America, Phi Beta Lambda and advises the LCC PBL chapter and attends many professional workshops at the State and National Conferences. 
Kibler's shows commitment to LCC and students by serving on numerous campus committees such as program reviews, Curriculum & Instruction, Financial Aid Appeals, and the Auction for Scholarships.  She has also worked to develop 2+2 articulation agreements with the Kansas Regent Universities so that LCC students can transfer and earn a bachelor's degree with a seamless transition.
As a lifelong member of Labette County, Kibler is committed to her church in Altamont serving as the treasurer and Sunday school teacher, LCHS project Prom, Katy Days, Labette County Fair and other community activities. 
Kibler will be recognized for her commitment to Labette Community College and quality instruction during the Commencement ceremony on May 13, 2022. For more information about the Distinguished Faculty award, contact Janice Every at janicec@labette.edu.